ABOUT
At Data One Tech, we believe in keeping customer and employees at the centre of our business!
CEO'S MESSAGE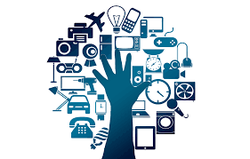 ​"
Over the years, the technical experts from DataOneTech has worked together with its partners, and delivered solutions for various industries such as aviation, logistics, pharmaceuticals, BPO and telecommunications.
Our solution portfolio consists of Microsoft, Google, HP & IBM technologies spanning over customised solutions, business analytics, CRM, document management and collaboration. "
---
OUR CORE VALUES
OUR OBJECTIVE

To expand business globally
To prove marketing results in + ROI
To acquire/Emerge mobile platforms that increase short term/long term competitive advantages.
To build strong monetisation and economic engine that will build our client's content into one of the world's most valuable companies
To build a reputation for excellence in safety, operational reliability, engineering and maintenance, and customer service
Improve system flexibility and adaptability
Increase user integration and overall satisfaction
Reduce operational costs
Reduce manual task rework
Improve productivity
Improve integration & support
To provide useful, timely, relevant and current services & products to our customer

OUR STRATEGY

Customer satisfaction and retention is a key driver for our business, so our strategy is to assess your current business state, liaise with business stakeholders to identify the targeted goal state, conduct a gap analysis, create a roadmap with agreed deliverables, implement the end product into IT infrastructure seamlessly and with minimum downtime, measure deliverables, provide handover training and operational documentation and provide ongoing support
To invest in regular staff skill development to ensure the latest thinking is being utilised for IT solutions
To invest and create a solution that will keep into consideration business problems reported by users to link with historical platform operation data and past solutions
To focus on preventative business solutions

OUR TACTICS

​​To provide long term goal of being seen as reliable, honest, supportive, consistent and approachable to all stakeholders.
To create ongoing staff forum to identify areas of user concern
To create and share IT knowledge database with end-users to advise of known solutions and already identified issues
To automate input of data into IT database and solution knowledge database, allowing for prompt notification of solutions for end users
To build self-service functions for simple and repeated errors for users
To work with executive leadership teams to ensure a top-down approach to promote self-service and innovative thinking among users
To build automation that will notify end-users of identified errors and direct to self-service knowledge database
TECHNOLOGY ROADMAP
DataOneTech focuses on maintaining its service portfolio and the raft of products that it has to offer its clientele.
​
| | | |
| --- | --- | --- |
| Enhance Product Scalability | | Manage Media Enriched Content |
| | | |
| --- | --- | --- |
| Improve Service Portfolio | Leverage Infinite Data Capacity | Secure, Authenticate & Validate Data |
© Copyright 2015-18 Data One Technologies