IBM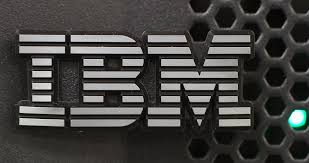 DOT is a certified reseller and offers expert consulting services for TM1 to our clients. IBM Cognos TM1 is enterprise planning software that offers a complete, effective environment for creating well-timed, durable and personalised budgets and forecasts. IBM Cognos TM1 integrates business planning, performance estimation, and functional data to make companies able to revamp business efficiency and customer connection irrespective of structure or geography.


Cognos BI

Advanced analytics and Business intelligence (BI) have stepped into an emerging era of deriving insights from data. IBM's maintained platform approach for BI, on cloud (SaaS) or on premises, unites your organisation around trusted data and self-service potential that enable swiftness and speed up growth.

We are distinctive in that we are well aware of both Cognos Data Manager and DataStage and because our main focus is on most of our potential in the ETL space. We also know all of the related devices in the Information Server suite that work with DataStage, such as Change Data Capture, Information Governance Catalog, Quality Stage, etc. Eventually, we offer both consulting and training for the Information Server platform products.

​
ALL RIGHTS RESERVED. ​© COPYRIGHT 2017 Data one Technologies