W3C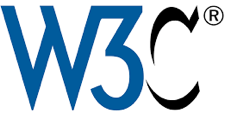 Dataonetech converts sound, small business management concepts into digital technology strategies and Web. We take an integrated approach to the Small Business, first reviewing how the business is presently managed. We help create a strategy for growth or startup using pedagogical approaches that help management, staff and business owners in the management and progress of Web and digital technologies with as small-scale framework and great marketing effect.
Do you have any query that you just cannot seem to get solved by googling it? Is it about the digital communications, electronics, Web (Mobile Web, Local Web and Social Web (Web 2.0) and Web 1.0), electronics, development and Web programming? Then, trust us you've come to the right place!
Dataonetech can walk you through basic Web browsing to comprehend the complexities of LinkedIn Company profiles, Facebook Pages administration and Twitter. The Training sessions via
Skype
(Skype accounts/software are free and available in Windows/Mac OS versions) are offered by us. This allows us to see each other, talk and share computer screens simultaneously, so that you can sit restfully at your computer and learn with a Dataonetech Training Specialist.
Our expertise includes the following:
Web Marketing
Social networking
Web Development
Social Media
Blogging
Mobile Commerce
E-Commerce
strategic business planning
Web hosting
Seminars and workshops related to Web
© Copyright 2015-18 Data One Technologies