HP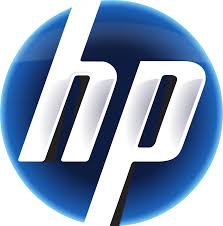 | | |
| --- | --- |
| At DOT, we have experts and certified and fully experienced professionals who have technical mastery in the Records Management & Information Technology industries. So you can remain contented as we can solve whatever complex HP TRIM / HP Records Manager (HP RM) problem you may come across. We have a comprehensive understanding of information management & record keeping concepts to customise it to your records policy, data migration, integration between HP TRIM / HP RM and third party software, health checks on your current HP TRIM / HPRM systems and staff training. | We apprehend lifecycle approach to security, technology devices multiplying across the lifecycle such as architects and developers will use HP DevInspect within their Integrated Development Environments (IDE) to enhance vulnerability testing. QA will use HP QAInspect to develop & implement a full battery of security tests during quality testing. The security team will continue to perform both pre- & post-production testing of applications with HP WebInspect. |
AGILE MANAGER

Agile project management solution to organise, implement and pursue Agile projects. You can eradicate bolster Agile practices, latencies, and promote constant improvement utilising SaaS or on-premise organisation. We help you with the execution of Agile Manager to visualise how your agile teams can enhance Sprint Planning, Release Planning, Sprint Execution, and achieve more insight and visibility.


FUNCTIONAL TESTING

We help you discover emerging applications, such as composite/hybrid applications, mobile platforms, and cloud computing initiate challenges to today's functional testing teams needing knowledge and tools to advance to the challenges. HP offers a conclusive testing solution to help convey quality applications at the rate of your business.

| | |
| --- | --- |
| CLOUD SERVICE MECHANISATION | QUALITY CENTER |
| | |
| --- | --- |
| We assist you in achieving Cloud Service Automation as it an economical, baseline IaaS/PaaS cloud appropriate for constant usage for cloud deployments as a reference for greater deployments. It offers an adaptable and growing set of options that give you hands-on experience configuring, installing, and using HPE Cloud Service Automation. It conveys a quick start that makes you able to lead your own conventional project approach. | We assist you in implementing integrated IT quality management software that offers standardise testing, engineer for potential, and fix flaws to enhance quality, minimise costs, and transport applications swiftly with confidence. |
| | |
| --- | --- |
| | PERFORMANCE CENTER ON SaaS |
| | |
| --- | --- |
| We help you identify, access, categorise and control your business information. HPE Storage Optimiser assists businesses in speeding up submission and information governance with data clean-up to minimise inessential, trivial and outdated data. | DOT offers consulting services for the HP Performance Center Shared offering developed on HP PC is Software as a Service (SaaS) solution as needed for performance management. Based on HP Performance Center, the solution assures project teams to fix test applications from and into the cloud. |
DATA SECURITY & ENCRYPTION

With

HPE Security - Data Security

, we assist you in driving leadership in encryption solutions and data-centric security. Our solutions offer improved

data encryption

, key management, and tokenisation that protect sensitive data throughout data processing IT, enterprise applications, cloud payments ecosystems, mission critical transactions, and big data and storage platforms.

BIG DATA ANALYTICS

Use our consulting services to enhance the value of your business data by integrating your infrastructure strategy. We help you fasten time to value via informatics and Big Data analytics without interfering in legacy processes and investments.

IT OPERATIONS ACCEPTANCE

We offer constant and cost effective IT compliance to merge security and policy management throughout silos to convey compliant business services. The services involve persistent compliance, enhance productivity and understand ROI fast.


OPERATIONS ANALYTICS

An operational intelligence solution that influences machine data to assist IT in identifying insights embedded in system silos to discover root cause of failures quicker and boost operational performance with prognostic analytics. These services involve search and index, advance machine data, log and event analytics, root cause analytics, anomaly alerting and predictive analytics.

© Copyright 2015-18 Data One Technologies