AGILE DSDM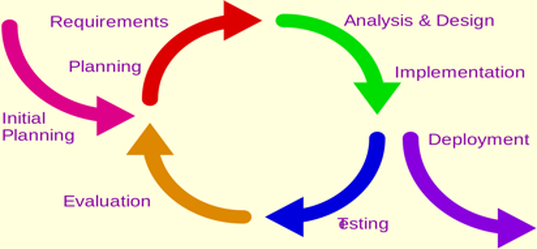 Dataonetech sets IT's Critical Success Factors (CSFs), which accelerates to defining, resources, structure, and deployment strategies. Organisations are urging IT departments to reset their CSFs to enhance the effectiveness and productivity of IT. Business influence beyond cost management will raise the significance and business expectations will be searching considerable integrated IT service provisioning than is endured today.
​
Delivery methodologies based on procedures, process and over burden by risk mitigation will preside over the failed IT projects space. The victors in IT service delivery will be those with the valor to involve in methodologies and suppliers based on the business user's perception and needs.
Following are the major components based on readily noticeable components of contemporary software engineering strategies.
High level design and analysis (assure technical integrity of the solution with basic environment)
Reviewed and revisited estimates and plans influencing team knowledge attainment.
Escalation and pro-active management (eliminates delays, time-stealers, road blocks)
Requirements analysis and formal scoping (make sure to keep the focus on business targets and results)
Highly proficient multi-tasking teams formed to fulfill needed functional and technical requirements.
Sustainable and close contact with key business users, including test audiences and use of survey.
Planning for unpredictability with persistent and cumulative updates extracted from acquired knowledge.
Well-timed deliveries and structured iterations driven by estimated requirements (to manage delivery management and control)
Moreover, the methodologies are supplemented with techniques such as,
Routinely check-ins: Speeds up target deliverables and ensures existing quality product delivery.
Test driven programming: Improves deliverable acceptance and quality.
Continuous code refactoring: Ensures future enhancements and comprehensibility of design to minimize cost.
Peer review: Multi-point approach utilizing architectural design and data owner to assure technical solidarity.
We are always ready to deliver your business needs in order to provide the latest, accessible and versatile delivery methodology.
© Copyright 2015-18 Data One Technologies